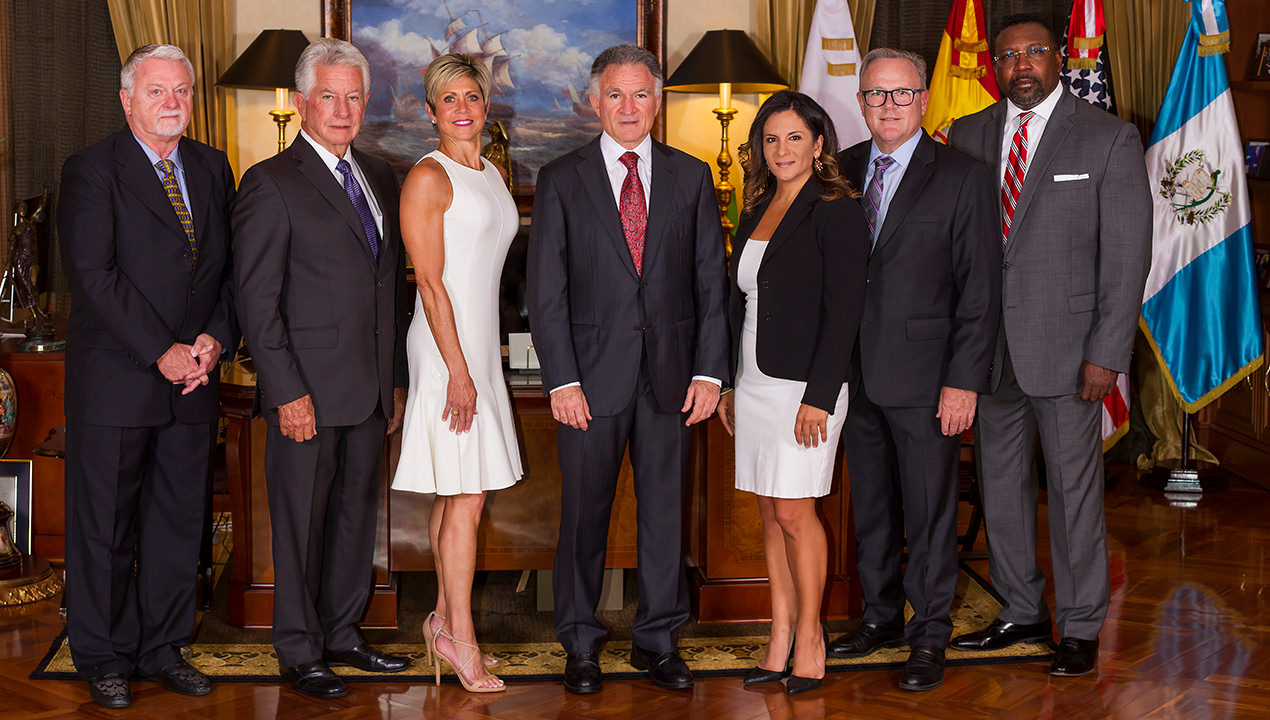 Experts in the topic of transnational security who are former members of important government agencies of the United States, visited the country to participate in the forum: "Guatemala: A Threat to Hemispheric Security", organized by Dionisio Gutiérrez and Fundación Libertad y Desarrollo (Liberty and Development Foundation) on Friday, June 28. 
Fundación Libertad y Desarrollo received four former officials of important United States government agencies, who are currently members of many global organizations dedicated to crisis solution and transnational security, in coordination with agencies and institutions of important governments in the western hemisphere.
The group of specialists was led by James Mildord, expert in global security and former deputy administrator of the DEA in Washington; DC Page, Director of V2 Global and former senior official of the Department of Homeland Security; Larry Holifield, intelligence and operations expert against criminal organizations that threaten the United States security and former attaché for the DEA in charge of Colombia, Central America, and Mexico; and Leslie Alessandra, who, a month ago, was the senior official expert of the FBI for Latin America in corruption, money laundering and drug trafficking.
Image
In the forum organized by the Liberty and Development Foundation: "Guatemala: A Threat to Hemispheric Security", the four experts expressed their concern on how organized crime has co-opted public institutions, prosecutor offices, and political parties, to the extent of bringing Guatemala to the brink of becoming a narco-state.
Dionisio Gutiérrez, president of the Liberty and Development Foundation, opened the event by explaining the grave current situation in Guatemala and how drug trafficking has infiltrated into political parties: "75 percent of the presidential campaigns have been financed by corruption and drug trafficking in the last 12 years."
James Mildord added that "the example of light aircraft landings in rural areas of the country or poppy-seed cultivation demonstrates how the population, has become involved in criminal networks due to the lack of work opportunities and the poverty of public institutions."
Image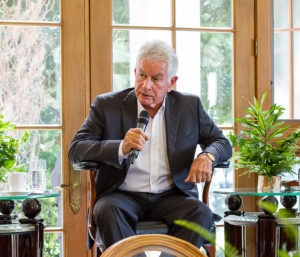 James Milford, expert on global security and former deputy director of DEA
Later, DC Page mentioned the different levels to attack drug trafficking: "To combat it, of course the cooperation of the DEA and other international organizations are needed, but most importantly local police.  Beginning to professionalize these agents might be seen as a small step but these steps are the ones that lead off to solve a huge problem.  It is necessary to start from the bottom.
Image
DC Page, Director of V2 Global and former sénior agent in the Departament of Homeland Security
Larry Holifield agreed and reflected on the minimal steps that are important in strengthening the fight against drug trafficking.  "I would begin with the students who want to become police agents; it is important to give them incentives, salary and to let them clearly see a professional trajectory so that they stay away from corrupt practices. Additionally, I would create an investigation unit that is accountable to the Attorney General and that is not related to the militaries. It will take time, willpower and money, but in the long run the result will be something that makes them feel proud of themselves."
Image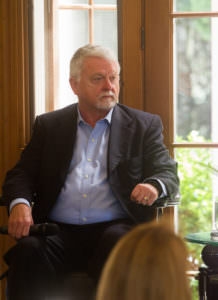 Larry Holifield, former attaché of DEA for Central America, México and Colombia
Leslie Alessandra, emphasized that United States agencies depend on the work of local security forces and the judicial system of a country; for that reason, "it is extremely difficult when these actors are involved in corruption.  United States agencies can collaborate with the transfer of resources and training for national entities, but the main responsibility of the battle against drug trafficking and organized crime belongs to public institutions in Guatemala."
Image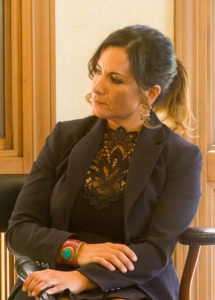 Leslie Alessandra, former sénior agent of FBI and expert o Latin America in corruption, money laundering and drug trafficking
Dionisio Gutiérrez concluded the event by making a call upon the audience, which consisted of leaders in civil society, the private sector, political parties, journalists and academics: "It is common for us to expect the United States to solve our problems, but they are not able to do everything they would want due to all the limitations that international states and politicians create. The problem of drug trafficking must be solved in Guatemala; therefore, it is important to push an agenda with the support of public institutions, civil society and the private sector to ensure that drug trafficking and politics do not team up. The United States will support us, but the will to find a solution must emerge from our elites."